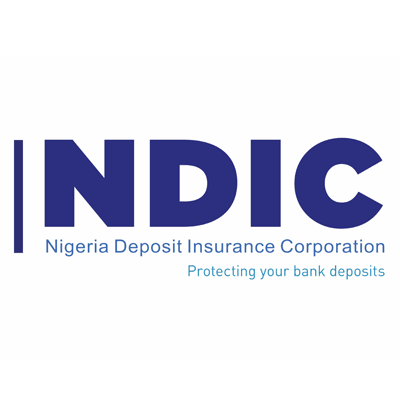 Posted by allcitynews.ng from Sunnews
To underscore the relevance of deposit insurance in stabilising the financial system, the Nigeria Deposit Insurance Corporation (NDIC) says it has  liquidated 467 insured banks since its inception
The 467 liquidated banks included; 49 Deposit Money Banks (DMBs), 367 Micro Finance Banks (MFBs), and 51 Primary Mortgage Banks (PMBs) as at December 31, 2021.
The Managing Director of NDIC, Mr Bello Hassan, who made the disclosure in Abuja on Tuesday 4 Octber 2022, at the International Association of Deposit Insurers (IADI) Africa Regional Committee (ARC) workshop said the feat would not have been possible without the strong support and collaborative efforts of other financial safety-net players in Nigeria like the Central Bank of Nigeria (CBN), the Federal Ministry of Finance, Budget and National Planning and others.
Hassan called for a system-wide approach that will involve collaborative efforts of financial safety-net participants and regional deposit insurance systems in managing crises in the insurance sector.
Earlier in her remarks, the Minister of finance, Budget and National Planning, Mrs. Zainab Ahmed, hailed the  CBN and NDIC for keeping Nigeria's economy resilient despite ferocious local and global headwinds.
She acknowledged that while the Nigerian economy succumbed to global tremors by slipping into recession twice in quick succession, the resilience of the nation's financial system towed it out of the doldrums swiftly.
She, however, said the fiduciary nature of banking business, coupled with increased social-economic challenges across the globe, had  increased the risk of banks' failure, with significant implications for depositors' losses and erosion of public confidence in the banking system.
In his address at the programme, the CBN Governor, Mr Godwin Emefiele, noted that the COVID-19 pandemic  underscored the need for countries to prepare against financial crisis and ensure that, proactive mechanisms are put in place to deal with crises, even before the underlying risks crystallises.
"This view, to my mind, remains fundamental to the thinking of regulators and supervisors in the global financial market.
"The CBN is therefore proud to be associated with this workshop because of our firm belief that, it would provide a platform for brilliant ideas and experience-sharing, especially of the four dimensional shocks that are shaping the current global economies and that of Nigeria with obvious linkages to the safety and soundness of the banking system and role of deposit insurance. It is my belief that, this shared experiences would be of immense benefit to, not only the participating countries here, but the entire global deposit insurance system", he said.
ADVERTISE or PUBLISH a Story on allcitynews.ng: Kindly contact us at ojezand@yahoo.com. Have breaking story! Please send such with pictorial evidence to the above email. Thank you.
Disclaimer:
Comments expressed here do not reflect the opinions of allcitynews.ng or any employee thereof. It assumes no responsibility or liability for any errors or omissions in the comments.
Allcitynews.ng GOA: To be the most influential, informative and reliable issues-based online newspaper by seeking for the unity, peace and development of Nigerian Economy and the Entire Country.