TOPIC FOR TODAY: 15-9-21: Smyrna: the persecuted church 1
By Dr D.K Olukoya, General Overseer MFM worldwide
BIBLE IN ONE YEAR:Haggai 1, Haggai 2
FIRE SCRIPTURE: Rev. 2: 8-11
Memory verse: John 16:33
 These things I have spoken to you, that in me ye might have peace. In the world ye shall have tribulation: but be of good cheer, I have overcome the world.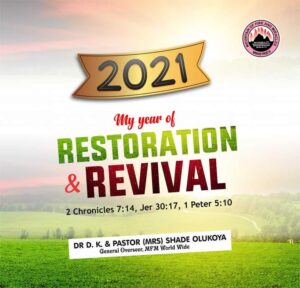 Motivational Quote: I would be very happy to get persecuted, if only the Lord counts me worthy
Prophetic Word:  I decree that the powers assigned to trouble your Israel shall perish, in the name of Jesus. MFM DAILY DEVOTIONAL 15TH SEPTEMBER 2021

The second letter to the seven churches was to the church at Smyrna. Smyrna was a proud Asian city closely aligned with Rome and eager to submit to the emperor's worship. Smyrna also had a large community of Jews that rejected Christ, though they claimed to follow God. In truth, they were under satan's control and helped to create a hostile environment for the Christians.
Polycarp, one of the most famous early Christian Martyrs (i.e. killed for his faith), was the Bishop of Smyrna. The persecution and the poverty of the Smyrna believers were extensive. They were at the lowest point economically, yet Jesus said in His letter that they were spiritually rich.



Let us note the contrast between them and the Laodicean church, which was very rich in material wealth, yet was considered spiritually "wretched, and miserable, and poor, blind and naked" (Rev. 3:17; Matt 6:20; James 2:5). This simply implies that one may be physically rich but spiritually poor.
These are Christians who never used their God-given resources to serve God who blessed them with same. Beloved, to keep our Christian faith and lives in proper perspective, we should ask ourselves some salient questions: Is serving Jesus a matter of convenience for me, or does it truly cost me something? Can God trust me with any of the endowments upon my life: talents, gifts, wealth, skills and abilities?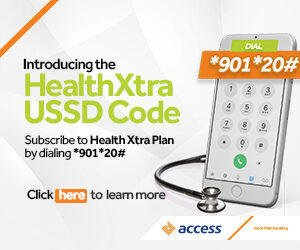 Am I serving God more for what I can get from Him, or for how I can surrender myself for His kingdom and purposes? Do I even recognise the fact that He kept me for His purpose, or and that He wants me to do His will and serve others too? Am I selfish with the blessings He has blessed me with? Out of the seven churches addressed by the risen Lord, only two passed His examination. One of them was the church at Smyrna.
He did not find anything against them. Can He find any faults in you? Look inwards now and amend your ways. Decide to stand for Christ alone, no matter the hostility of your environment. Refuse to compromise (Rom. 12:2a). Don't be conformed to this world. Rather, be conformed to heavenly standard (Gal. 3:1-2).
No matter the persecution in this world, a crown of life awaits you in heaven (Rev. 2:10).



PRAYER POINTS:
MORNING
1. My Father, reveal more of Yourself to me, in the name of Jesus.
2. Invisible wall blocking my spiritual sight, crumble, in the name of Jesus.
3. O God, arise and give me the grace to follow You to the end, in the name of Jesus.
EVENING
4. Anti-gospel power operating against my life, die, in the name of Jesus.
5. Every opposition to the spread and prosperity of the gospel in my environment, scatter, in the name of Jesus.
6. Witchcraft verdict against the church of Christ, scatter, in the name of Jesus.
7. Arrows of bewitchment, assigned to pull me down, I am not your candidate, backfire, in the name of Jesus.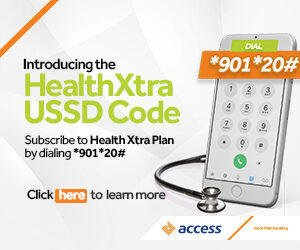 SPECIAL NOTE!
Beloved Reader, the best way to enjoy the best of God is to make Jesus Christ your personal Lord & Saviour.  And remember! John 3:3 says, "Truly, truly, I say to you, unless ye are born again, ye cannot see the kingdom of God."
If you are ready to give your life to Christ Jesus, please pray the displayed prayer below in faith:
Lord Jesus, I am a sinner. I confess all my sin, have mercy on me, forgive me all my sin. Lord Jesus come into my life. I accept You as my Lord and Personal Saviour. I believe in my heart You died and rose from the dead to save me. Thank You Lord for saving me, in Jesus name Amen.
If you just prayed the prayer of salvation online please send your testimonies and prayer request to ecounselling@mountainoffire.org, +234 (803) 078-0919 OR +234 (817) 363-1657.
Beware! This Scripture: "And because iniquity shall abound, the love of many shall wax cold," Matt 24:12, is happening in our days.
Our prayer is: any power or any problem that will kill our love for God, blood of Jesus shall destroy and flush them away from us, through Jesus Christ our Lord, Amen.
Thank you for your patient with us. And thank you for all your comments, observations, feedbacks and time spent on this platform. We cherish your presence here.
Beloved! We are in perilous time when kidnappings, banditry and other vices have become daily occurrences. But the Lord is saying, do not be afraid! Be strong in the Lord! Be bold & be courageous!
In the name of Jesus Christ of Nazareth, you shall not be a victim to whatever calamity flying around by day or by night, in the name of Jesus, Amen!
Shalom!