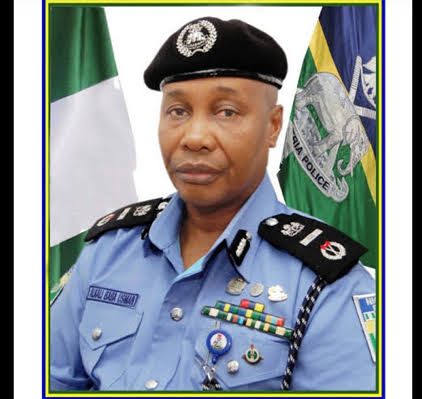 Posted by allcitynews.ng
The late Mallam Isa Saibu family has called on the Inspector General of Police (IGP) to save them from the activities of land-grabbers who want to wrongfully take possession of the property belonging to them at NO 27, Abeokuta Street, Anifowoshe, Ikeja Lagos without a court order.
Following several and repeated harassments by unknown persons reportedly led by one Barr. Yetunde Fashesin-Souza, the Estate of late Christopher Akinniran, being represented by Mr Idowu Adebayo Akinninran; Mallam Isa Saibu family had earlier written and sent an SOS (Save Our Soul) letter to the media to help put records straight.
Addressing a Press Conference recently at Maryland Ikeja, Mr. Joseph Folorunsho, acting on mandate of the family of late Mallam Isa Saibu, disclosed that several attempts have been made by these unknown persons to illegally, wrongfully and fraudulently take over the Estate belonging to late Mallam Isa Saibu but failed.
Mr. Folorunsho alleged that this highly co-ordinated land-grabbing mission is led by Barr. Yetunde Fashesin-Souza ostensibly acting in connivance with some unpatriotic Police Officers in designated Police Departments and Commands across Lagos State.
He displayed copies of papers and letters in respect of the investigation activities in the matter, stressing that despite all the efforts made by late mallam Isa Saibu family, these land-grabbers have not stopped.
According to Mcr. Folorunsho, "this SOS ( Save Our Souls) to the IGP has become necessary because the family of late Mallam Isa Saibu has allegedly been facing different threats from some individuals using some elements in the security Agency/Nigeria Police and miscreants to prevent them entrance into their home at No 27, Abeokuta Street, Anifowoshe, Ikeja for reasons best known to them, adding we are of the opinion that these security Officers' actions are not in line with their core mandate and may not be with the approval of the head of these security Agencies."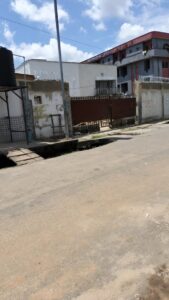 Moreover the family representative, Folorunsho said, "We hereby wish to let the Public know about the situation confronting the family so that those who are involved in the illegal and fraudulent act be called to order by the IGP",
ADVERTISE or PUBLISH a Story in allcitynews.ng! Have breaking story! Kindly send such with pictorial evidence to
ojezand@yahoo.com. Thank you.
Disclaimer:
Comments expressed here do not reflect the opinions of allcitynews.ng or any employee thereof. It assumes no responsibility or liability for any errors or omissions in the comments.
Allcitynews.ng's goal: To be the most influential, informative and reliable issues-based online newspaper in working for the unity, peace and development of the Country.