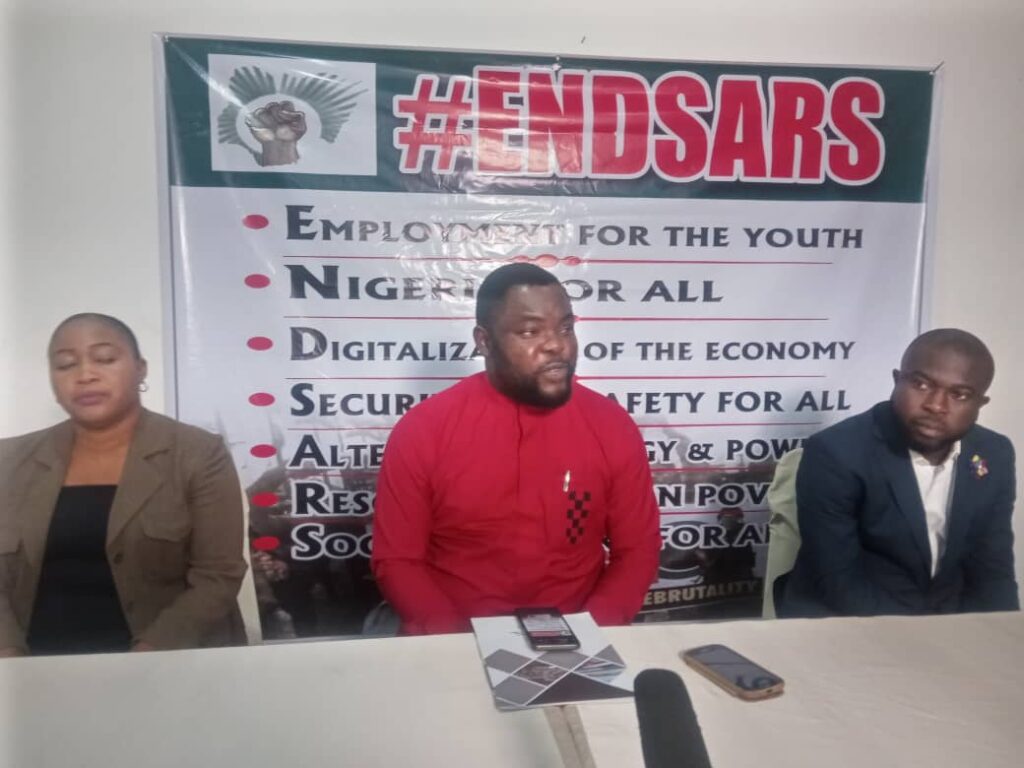 By allcitynews.ng
A stakeholder, captain of industry and Nigerian philanthropist, has called on Federal Government to intensify effort towards digitalisation of the economy.
Apparently concerned that the economy has been moving around in circles instead of straightforward progress, he called on Federal Government to consider digitisation of the economy as solution to problems confronting the country.
Noting that the efforts to grow the economy without first tackling Insecurity would be a mirage, Prof Christopher Imumolen, Convener of Nigeria Peace and Sustainable Initiative (NPSI) stressed that the beauty of digitalisation is that it will help the country to eliminate corruption and fast track industrialisation goal.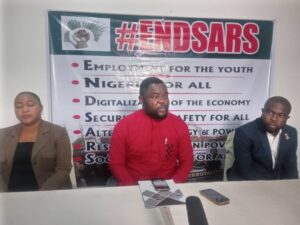 L-R: Member of Nigeria Peace and Sustainable Initiative (NPSI), Pastor Gift Lemuels, Convener NPSI, Prof Christopher Imumolen and another member, Dr Emmanuel Ediale at a press conference held in Lagos 21 October 2021
Addressing a press conference on Thursday, 21 October 2021, Imumolen said he wondered why Federal Government has not deemed it fit to extend the kind of system adopted by banks for internal and external money transfer to run the country.
According to him with digitalisation, the data and information of everyone would be at the fingertips of government which would lead to arrest of inseucity and create more jobs. "Efforts to woo more investors have not be achieved as no investor will like to invest in conflicts-infested country. Refusal or delay in digitisation is setting the country 20 years backward because digitalisation will help to address all the hiccups in the country and put the economy in the right track. It will help to establish the economy within six years."
Imumolen pointed out that though digitalisation is the pathway to the future, he however said that it must go together with sincere willpower by government.
"All Nigerians of voting age must not only have voter's card but more use that as instrument of change.



"Youth must be ready to join in good governance of the country through active participation in politics".
He said that gone are those days when lackadaisical attitude in governance should be allowed. Rigging was possible in time past because of the apathy of many Nigerians toward politics whereby they abandoned governance in the hands of insincere and unpatriotic people.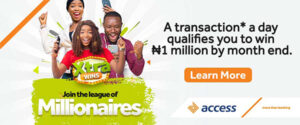 Christopher Imumolen, is a Nigerian captain of industry and philanthropist. He recently emerged as one of the successful awardees of the prestigious World Greatness Award, the Oscar of Humanitarian Civility Award in 2019.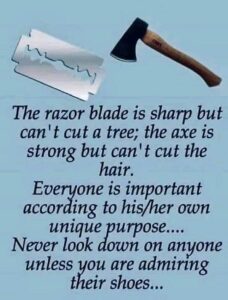 For instance: since 2017 till 15 July 2020, he provided Education Kit for Over 15,000 Children Across Nigeria. And also he empowered many Nigerians with funds after free training. That empowerment, Imumolen explained has temporarily been suspended because of activities of COVID-19 which prevented past recipients of such empowerment from paying back the loan.