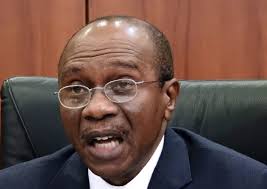 By allcitynews.ng
Kindly share this story:
Following much pressure from most people, Central Bank of Nigeria (CBN) has finally bowed to pressure by extending deadline for the swapping of old naira notes till February 10, 2023.
The CBN stated this in a statement on Sunday, 29 January 2023.
The apex bank said it added a 10-day extension of the deadline from January 31, 2023, to February 10, 2023, to allow for the collection of more old notes…"
This is according to the CBN governor, Godwin Emefiele.
He also noted that Nigerians would still be able to deposit their old notes directly with the CBN until February 17, 2023, described as "grace period."
There has been pressure from many Nigerians and groups concerning the initial January 31 deadline for the old notes, as the scarcity of the newly designed 200, 500, and 1000 naira notes prevailed in the country.
Emefiele said,  "Based on the foregoing, we have sought and obtained Mr President's approval for the following: a 10-day extension of the deadline from January 31, 2023, to February 10, 2023; to allow for collection of more old notes legitimately held by  Nigerians and  achieve more success in cash swap in our rural communities after which all old notes outside the CBN loses their Legal Tender Status.
"Our CBN staff currently on mass mobilisation and monitoring together with officials of the Economic and Financial Crimes Commission and the Independent Corrupt Practices and other Related Offences Commission will work together to achieve these objectives.
"A seven-day grace period, beginning from February 10 to February 17, 2023, in compliance with Sections 20(3) and 22 of the CBN Act, allowing Nigerians to deposit their old notes at the CBN after the February deadline when the old currency would have lost its Legal Tender status."
For ADVERT Placement; for EVENT Coverage; Have story to PUBLISH;
HAVE Breaking story with pictorial evidence OR wants to assist allcitynews.ng
by DONATIONS, kindly contact us via ojezand@yahoo.com. Thank you..
Disclaimer:
Comments expressed here do not in anyway reflect the opinions of allcitynews.ng or any employee thereof. It assumes no responsibility or liability for any errors or omissions in the comments.
Allcitynews.ng's goal: To be the most influential, informative and reliable issues-based online newspaper in working for the unity, peace and development of the Country.