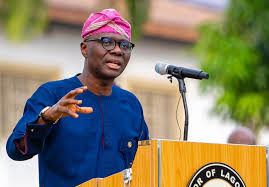 By allcitynews.ng
Kindly share this story:
Apparently concerned by the scarcity of Naira notes which is currently affecting Nigerians, Lagos State Government has not only reviewed the BRT fare downward but has also commenced releasing impounded vehicles to their owners free of charge without payment of fines.
The state Commissioner for Transportation, Dr Frederic Oladeinde, made this known in Lagos on Tuesday, 7 March 2023.
He said the exercise commenced last Saturday and is still ongoing, noting that the state government made the decision as a measure to ease the cash crunch on its citizens as a result of the Central Bank of Nigeria's naira redesign policy.
The commissioner noted that vehicles that were impounded for minor traffic offences would be released to their owners and fines waived.
He said, "There are some people that committed offences during that period and we understand the fact that money wasn't easy to come by.
"Looking at the governor's magnanimity, the governor has deemed it fit to ensure that people who committed crimes within that period and wanted to pay or couldn't pay as a result of the shortage of cash, should come and pick up their cars and he has waived the fines.
"Mind you, that does not include major crimes committed. These are just minor traffic offences that have been committed in Lagos and this is showing empathy and trying to understand that look, we understand how difficult it has been and it is not a reason for us to stop you from making ends meet and so hence the governor's magnanimity.
"All those who have committed a crime within that period should come and pick up their cars, that doesn't mean people should continue to offend and so right now, what we are doing is to caution them not to commit the offence again."
It would be recalled that the Lagos State Governor, Babajide Sanwo-Olu, few weeks ago introduced palliative measures to cushion the effect of the naira redesign policy on residents in the state by slashing the BRT fares by 50 per cent.
The commissioner further stated, "When you look at what the governor proposed, especially during the cash crunch period, we have reduced public transport fares by 50 per cent. So when you go on our BRTs and all the Lagos state-funded public transport, including Lag Ride, we have reduced the fare by 50 per cent just to alleviate the suffering of our people.
"Apart from that, moving away from transport, we have opened up food banks in certain areas. So we're beginning to give out palliative just to ensure that people get through this cash crunch period.
"We're happy that APC has won at the national level and we are beginning to see some of these policies being reversed.
"So we're hoping that in a short time, life would return back to normal."
For ADVERT Placement;
for EVENT Coverage;
Have story to PUBLISH;
HAVE Breaking story with pictorial evidence
OR wants to assist allcitynews.ng
by DONATIONS,
kindly contact us via ojezand@yahoo.com. Thank you.
Disclaimer:
Comments expressed here do not in anyway reflect the opinions of allcitynews.ng or any employee thereof. It assumes no responsibility or liability for any errors or omissions in the comments.
Allcitynews.ng's goal: To be the most influential, informative and reliable issues-based online newspaper in working for the unity, peace and development of the Country.