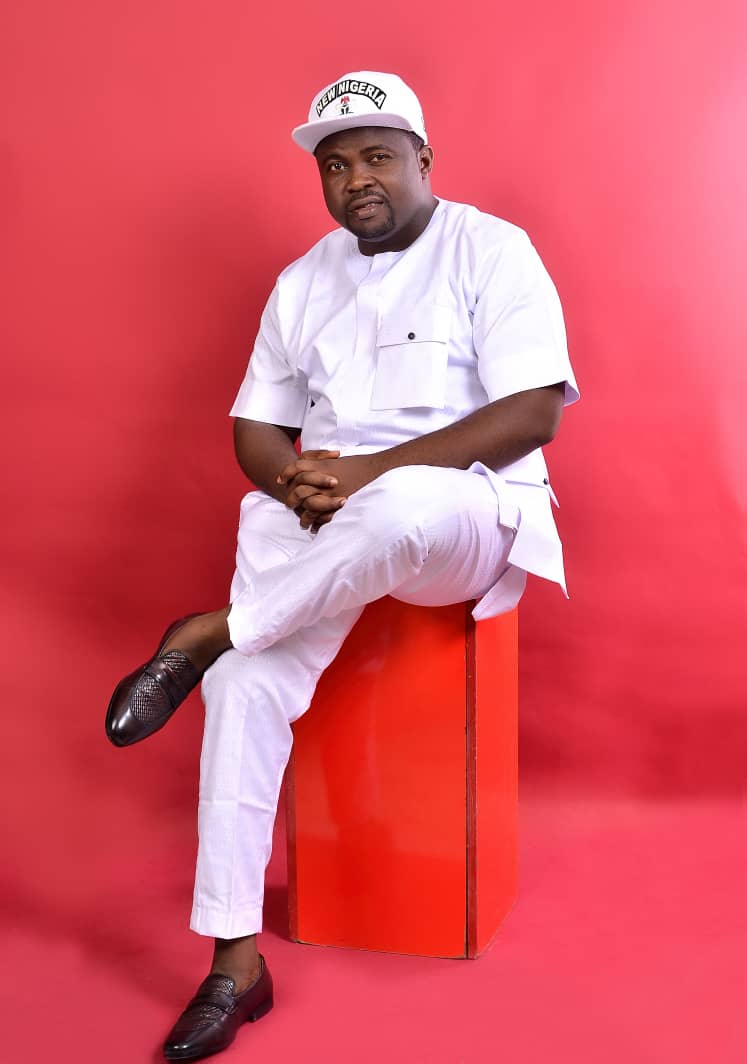 By allcitynews.ng
Apparently concerned on how save Nigerian students from frustration and vices which could arise from idleness, a presidential contender in the 2023 general elections, Mr Olufemi Ajadi, has appealed to the Federal Government and the Academic Staff Union of Universities (ASUU) to end the ongoing strike in Nigerian universities forthwith.
Ajadi said the call had become imperative given the huge prices that all parties concerned in the strike were paying.
Speaking via a release signed by his special Adviser on Media and Strategy, Cami Ezenwa, Ajadi wondered why the youths of the country should stay at home for upwards of five months without the government finding a solution to it.
He said this had involved huge prices both for the students themselves, their parents and even the economy, and that no good government should condone such
According to him, incessant strike is a clear proof of a bad government, in that it had shown the non-prioritisation of a key sector in the country, the education sector.
"Check all other progressive countries around the world, have you heard that university lecturers are on strike and students forced on recess for one month, two months, three and there is no solution?
"Nothing should justify it, and the earlier the government found a solution, the better".
Ajadi said it was a shame that the Nigerian education sector had become synonymous with strikes, sometimes forcing undergraduates to spend five or more years for courses meant for four years.
He cited an example with some undergraduates who walked into his office at the weekend, declaring that they had become rusty at home and were no longer interested in continuing their education, since the government and ASUU had refused to agree on how to end the strike.
"Sometimes, we wonder why there is so much violence, so much robbery in the country; this is one reason.
"We all know that young ones like exploring and that with their full potential, a dangerous thing to do is to keep their minds idle. What the strike is forcing on these ones, is push them to tinker with alternative and negative tendencies", he said.
According to Ajadi, the Education minister should understand that Nigerians and posterity were watching him, and thus do the needful to get the lecturers back to work.
He said the country had enough resources to make teaching in the ivory tower attractive, he noted that no resource should be spared to guarantee Nigerian children the best education.
He lamented the deplorable state of infrastructure in some universities and the poor condition in which some of the lecturers works, urging that something drastic be done about these.
According to him, he had already worked out a sustainable financing system for the Nigerian education sector in his manifesto, including an incentive-based rewarding plan for university lecturers.
This he said, is to attract and retain the best, for the sector, without which the nation's quest for technological advancement and sustainable economy would remain a pipe-dream.
"It is difficult to think of advancing as a country when you have not prepared your education sector.
"If you look around the world, that is why many of the developed countries are ahead of us in Africa
"With the resources available to us as a country, our education system should be best. This is my desire as a political office holder."
Moreover he said, "It is one of the agenda that we would implement as a party in power."
Ajadi said he recently held a shadow economy review with his kitchen cabinet and that the issue of the education sector and how to revitalise featured prominently in the review.
"I want to urge university lecturers, the labour unions and all other progressive-minded Nigerians to support our candidature and our party, the NNPP; we will ensure they get maximum attention and motivation for the work they do.
"The resources is already in the country; what is remaining is for a transparent and sincere government to apply such resources rightly", he said.