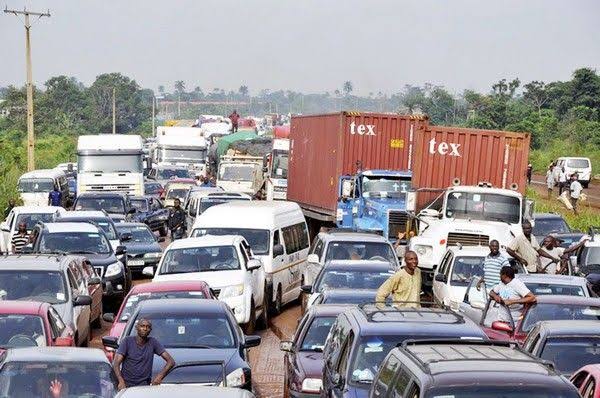 ….transport fares increase by 100%
By allcitynews.ng
Motorists and commuters entry Lagos from other states are facing agony following the ongoing construction along Lagos-Ibadan Expressroad at Alausa-Secreteriat end.
And also commuters are now forced to pay double for their transport fares. The journey which used to take N200 is now between N400 and N500 depending on the vehicles while a journey from Prayer City which used to take between 10 to 15 minutes Alausa Secretariat is now taking three hours.
Since this road is the only connecting road to other states like Abuja, Edo State, Ondo, Osun, Kwara states, all Eastern part of the country and other states, it remains the busiest road in the country.
Expressing their displeasure over the snail-like speed construction work, a passenger in a car, Mr Mukiala Azeez appealed to government to fast track the construction work based on the slow speed with which the firm, Julius Berger Nigeria Plc, in charge of the construction is handling the work.
Another passenger, Mr Akanji Ishola expressing his displeasure over the speed of the construction work said, they are supposed to do this work both day and night to save people from the stress.
"This work is necessary. It is something that must be done for the betterment of everyone but the way and manner they are handling the work is wrong. How can they start work around 8am and close around 6pm. Why should they follow civil service rule, how can they observe Sundays without working and work only by day without night construction? They should do the work by day and by night."
Also, a man, Mr Idowu Ogundele said "I am a trader in Ibadan market. This route is the only way I take every time. I use to come to Lagos two times in a week to buy things in Idumota and sell in Ibadan. It used to take me between two hours to return back to my shop in Dugbe market in Oyo State. Within three hours I would have gone back to my shop but now, it is taking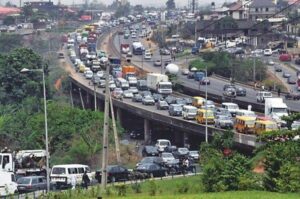 me almost a whole day on one trip due to this construction."
As at 8am on Wednesday 29 June 2022, motorists which entered the traffic starting from Wariwa Bus Stop end of Long Bridge spent three hours to get to 7-Up bus stop. And the traffic use to very heavy especially on Mondays.